Garage Door Repair Services in Greeley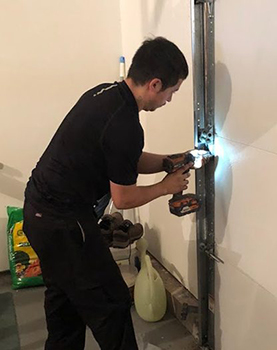 For most commercial and residential properties, the garage door is the largest entry point in the building. With constant use, a garage door and its parts will wear out over time. When this occurs, garage door repair services become necessary.As you know, residential and commercial garage doors vary in many different ways. Typically, commercial doors are subjected to more wear and tear in comparison to the residential ones. As a business owner, if you feel your garage door is not functioning properly then immediately seek commercial garage door repair service to address the issue quickly and have the problem solved.
In addition to repair services, our professionals also provide a large range of services that includes installing new doors, installation of garage door openers, maintenance, and other services.
Some common garage door problems that you cannot afford to ignore:
Opener problems
In some cases, a garage door opener suddenly stops working. It could be that your garage door is not responding to the remote or keypad, or the garage door fails to open or close completely. There are multiple reasons why this can occur. Our expertly trained technicians can easily diagnose the problem and provide a solution so that your garage door can start working again.
Metal track issues
It is very important to keep the metal tracks clean so that a garage door can open and close properly. Garage doors can get jammed due to the blockage on the tracks, thus creating safety and operating issues. While cleaning a track is an easy task, aligning a track back to their original position needs professional assistance.
Garage Door Spring Issues
The proper functioning of garage doors depends on the efficiency of the torsion springs. Broken springs misbalance the weight of the door and as a result, it may fail to open or close properly. In order for the garage door to function again, the springs need to be fixed or replaced. Our technicians have years of experience with garage door springs and can provide residential garage door repair service to fit your budget.
Use us for your residential garage door repair service
Our garage door repair technicians begin by examining your garage door to determine the source of the problem. We will then recommend the best repair options and solutions that will fit your budget. Typically, most repair issues can be completed by us in a couple of hours.
Feel free to contact Garage door repair Greeley to enjoy same-day garage door repair service or emergency repair service at affordable prices.