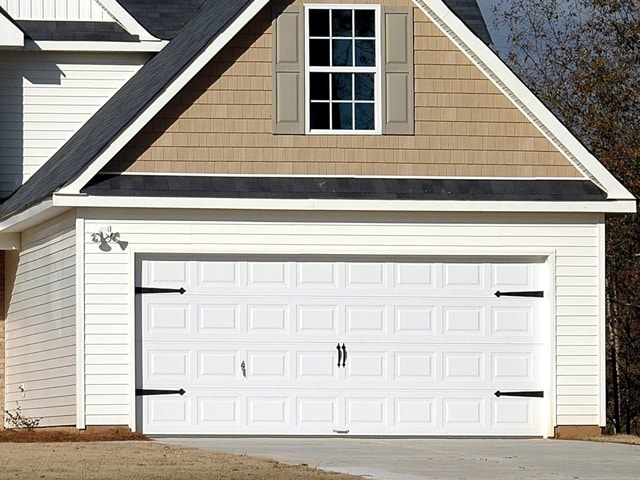 Do you need to replace that old, dented, and worn-out garage door with an elegant-looking, brand new one? Then you have come to the right place!
Whether you are planning to replace your garage door before selling your property or just want to update the look of your home, you will find out quickly that updating your garage door is the best investment you can make to enhance the curb appeal of your property. Once you have decided to move forward, you should contact a company that specializes in new garage door installations. The process begins with a garage door consultation, which includes the measurement and selection of a garage door, followed by an installation that will give a whole new look to your garage and home.
We know that looking for garage door installations Greeley CO is challenging. At Garage Door Repair Greeley, we have everything that you are looking for. Our knowledgeable and expert team can handle all types of jobs including sectional, roll-up, slide to the side, side hinged, tilt-up canopy, and tilt-up retractable. We offer a 10-year warranty and will provide you with the highest standard of customer service.
Looking for the Best Garage Door Installation Near Me – Let Our Experts Take Charge
Garage Door Repair Greeley is your best bet as you are searching for garage door installations near me. We offer "same day service" and have been in business for over 15 years.
We offer the following types of options for you to explore, so that you can pick the best for your home:
Steel garage doors

Wood garage doors

Composite garage doors

Carriage house garage doors

Sectional garage doors

Rolling doors

Fire doors
We provide our services for both residential and commercial settings. You can pick the perfect garage door that fits your requirements. We can move forward quickly for you with a new garage doors installation Greeley that will last for years to come.
Contact Us Today for New Garage Door Installation
If you are looking for a new garage door installation, our team is here to help! Please feel free to contact us at Garage Door Repair Greeley at (970) 223-4125 to learn more.